Progress confirmed, partnership strengthened, objectives firmly set in Valencia during the DESIREE project meeting, held on March 2-3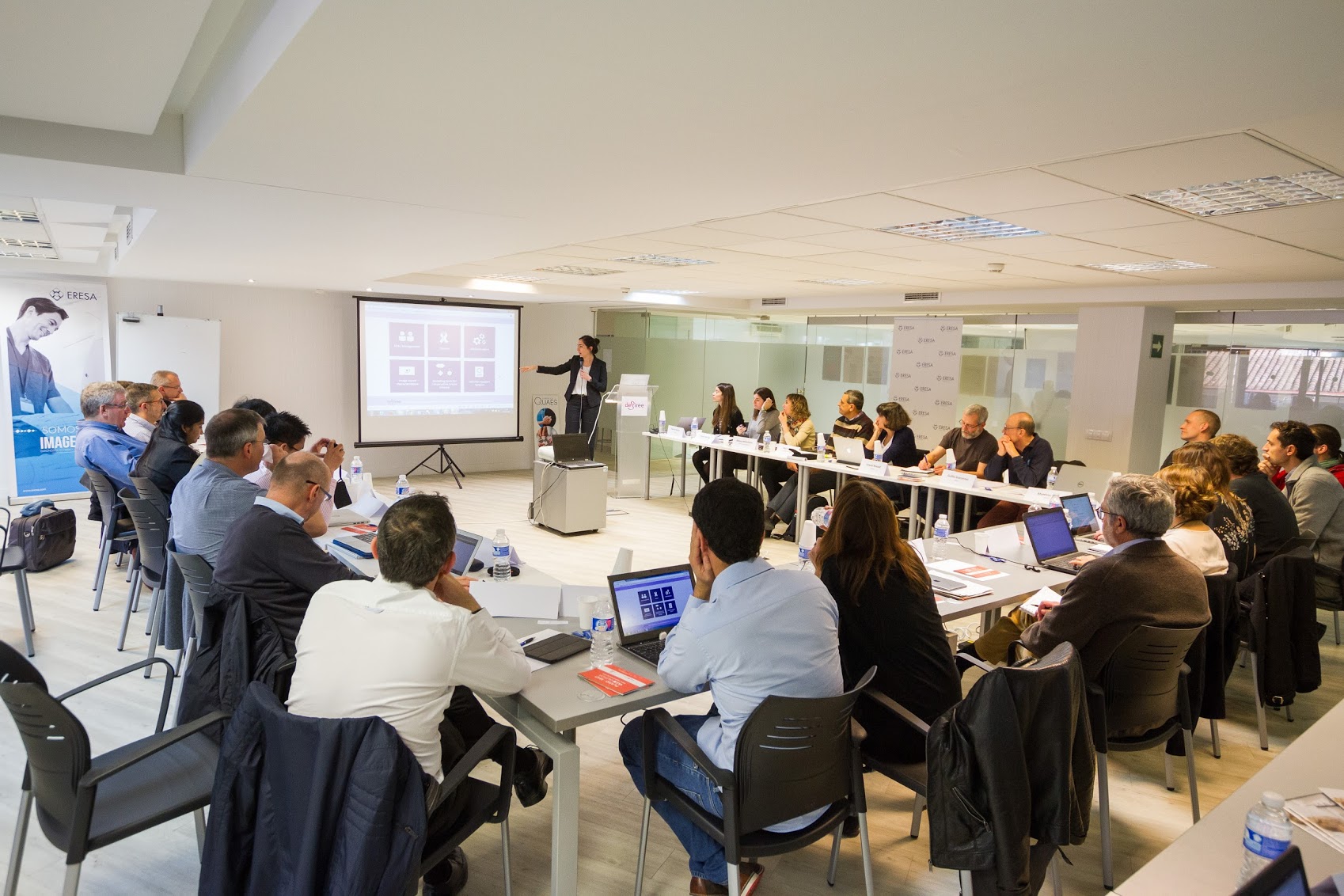 Shortly after entering the second year of the DESIREE project lifetime, all 11 partners of the consortium met in Valencia for another face-to-face meeting. During the two-days meeting, on March 2-3, there was fruitful discussion, opinion sharing, confirmation of the progress achieved and establishment of the next steps.
The two of the consortium local partners, ERESA and Sistemas Genomicos were responsible for the successful organization of the event, which included common as well as parallel sessions. They hosted all sessions in their respective facilities and showed all partners a really good time in their beautiful city. 
The upcoming goals and objectives of the project were put to discussion as the whole team-effort just entered its 14th month. All the partners contributed and everybody agreed to intensify their efforts and strengthen their commitment to the common cause in order to meet the project objectives.
DESIREE aims at developing a web-based software ecosystem for the personalized, collaborative and multidisciplinary management of primary breast cancer (PBC) by specialized BUs. Decision support will be provided on the available therapy options by incorporating experience from previous cases and bringing a holistic view of the patient presented to the BU through specialized visual exploratory interfaces.
In order to develop this system, a multidisciplinary consortium with complementary expertise has gathered around this idea. On one hand, the consortium includes technical experts in image analysis (Ulster University, Vicomtech-IK4, ARIVIS, ERESA), biology and genetics (Sistemas Genómicos, ERESA), predictive modelling (University of Houston, Medical Innovation and Technology, Sistemas Genómicos), decision support systems (Vicomtech-IK4, INSERM-LIMICS, Ulster University), visualization (ARIVIS, Vicomtech-IK4, Ulster University) and software development in the clinical domain (BILBOMATICA, ARIVIS).
On the other hand, it includes experts in all fields related to oncology, including end users with expertise in health technology assessment and validation for radiology (ERESA), decision support systems (Hôpital Tenon, Onkologikoa, ERESA) and breast surgery (University of Houston).