The 1st DESIREE Project Review meeting was successfully held on 10th October 2017.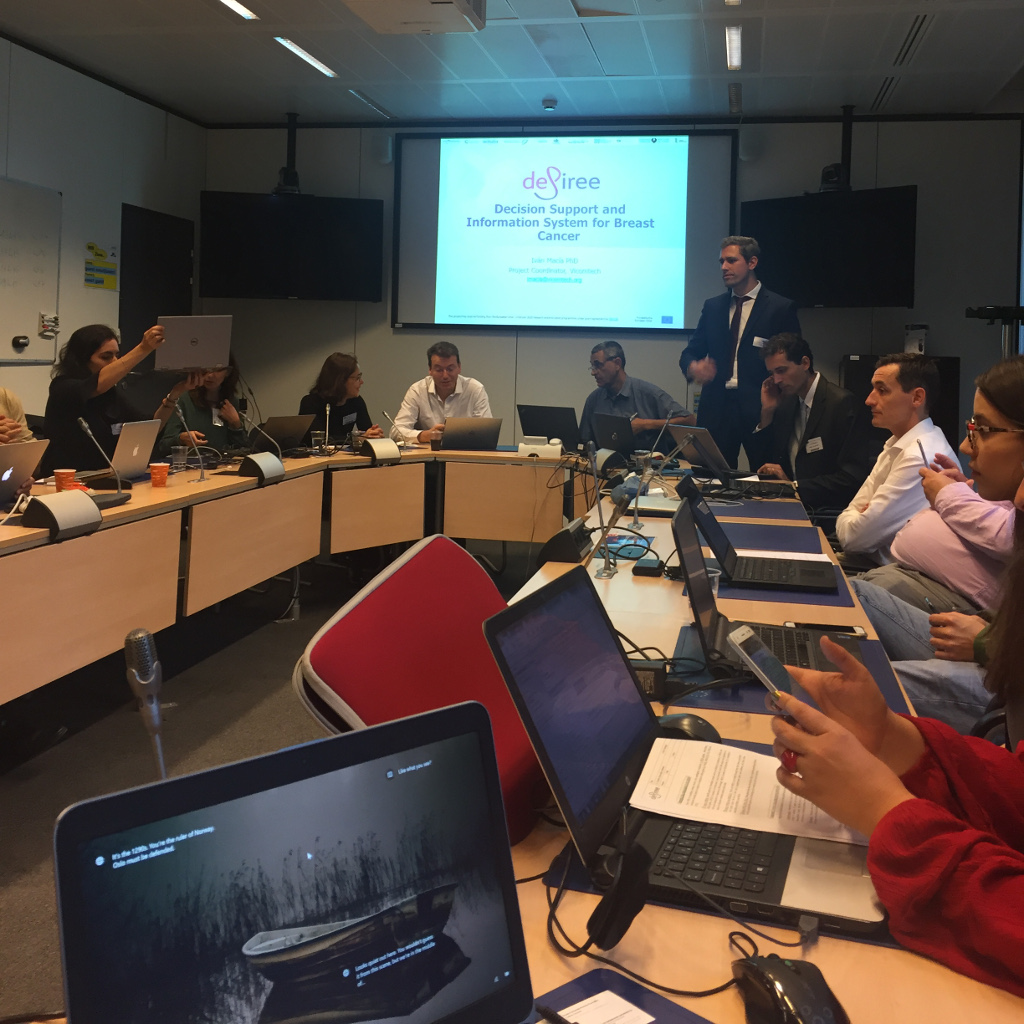 On Tuesday, 10 October 2017 the DESIREE team travelled to Brussels for the 1st Project Review meeting by the EU. The team presented in detail the work done so far, demonstrating results, facts and achievements as these have occurred during the first 18 months lifetime. The EU was represented by the DESIREE Project Officer, Mrs. Anne Auffret, together with 3 experts from the fields of Biomedical Engineering & eHealth, Medical Imaging and the clinical practice of breast surgery.
The first impression of the team after the review completion was that of satisfaction and recognition of the excellent work done so far, of course with some warnings and potential risks. It has been a well selected team of reviewers who were able to recognize and acknowledge the work done and at the same time point at some issues that they consider evident risks to the project and provided advice for future improvement. At the same time, the commitment of the different partners all along the project half-life, but also during the review preparation was excellent, leading to important achievements, and a comprehensive defense of them in front of the Project Officer and the EU experts.
In the same direction is also the official Review Report, which was just recently received by the EU side, giving us the green light to proceed towards the second half of the project!
Date:
Thursday, December 14, 2017