DESIREE Project @ HIMSS Europe 18 & Health 2.0 Conference
On Tuesday 29 May 2018, at 'Solutions for Hospitals and Health Professionals' session, 10:30 A.M., PhD. Ing. Nekane Larburu, from Vicomtech had a 4-minute pitch of DESIREE! The presentation was a demo of the Decision Support System for the coordination and multidisciplinary management of cases in Breast Units, the main component of DESIREE. Usually, BUs spend 3-10 minutes per patient to make a treatment decision. For that, BUs use their implicit knowledge, which could follow or not the clinical guidelines. DESIREE besides giving them a visual intuitive tool for BUs, provides clinical guidelines´ recommendations, shows which treatment has been given to similar patients, and also is able to generate new knowledge based on previous cases.
Photo instances from Nekane's presentation and the pannel discussion.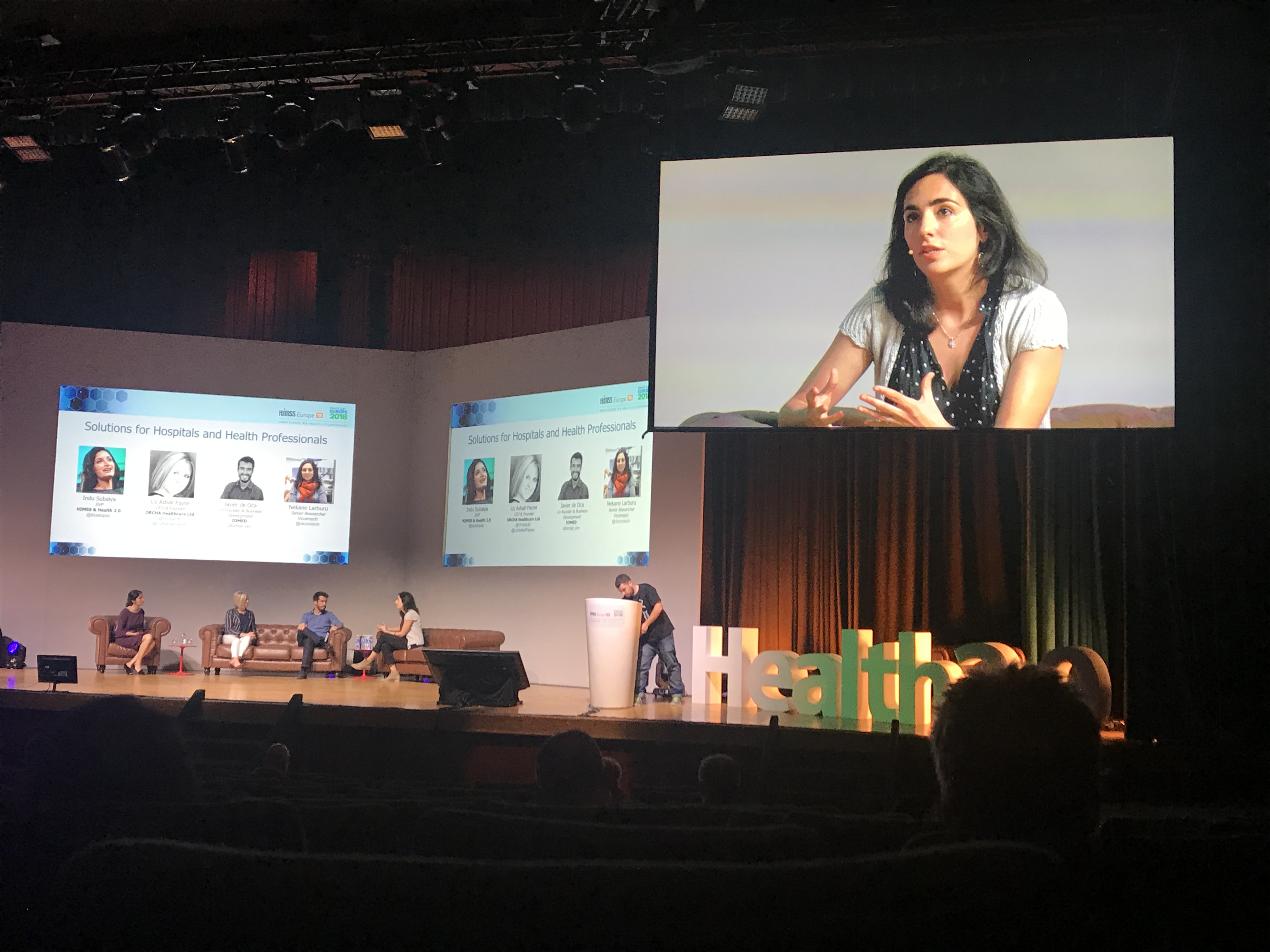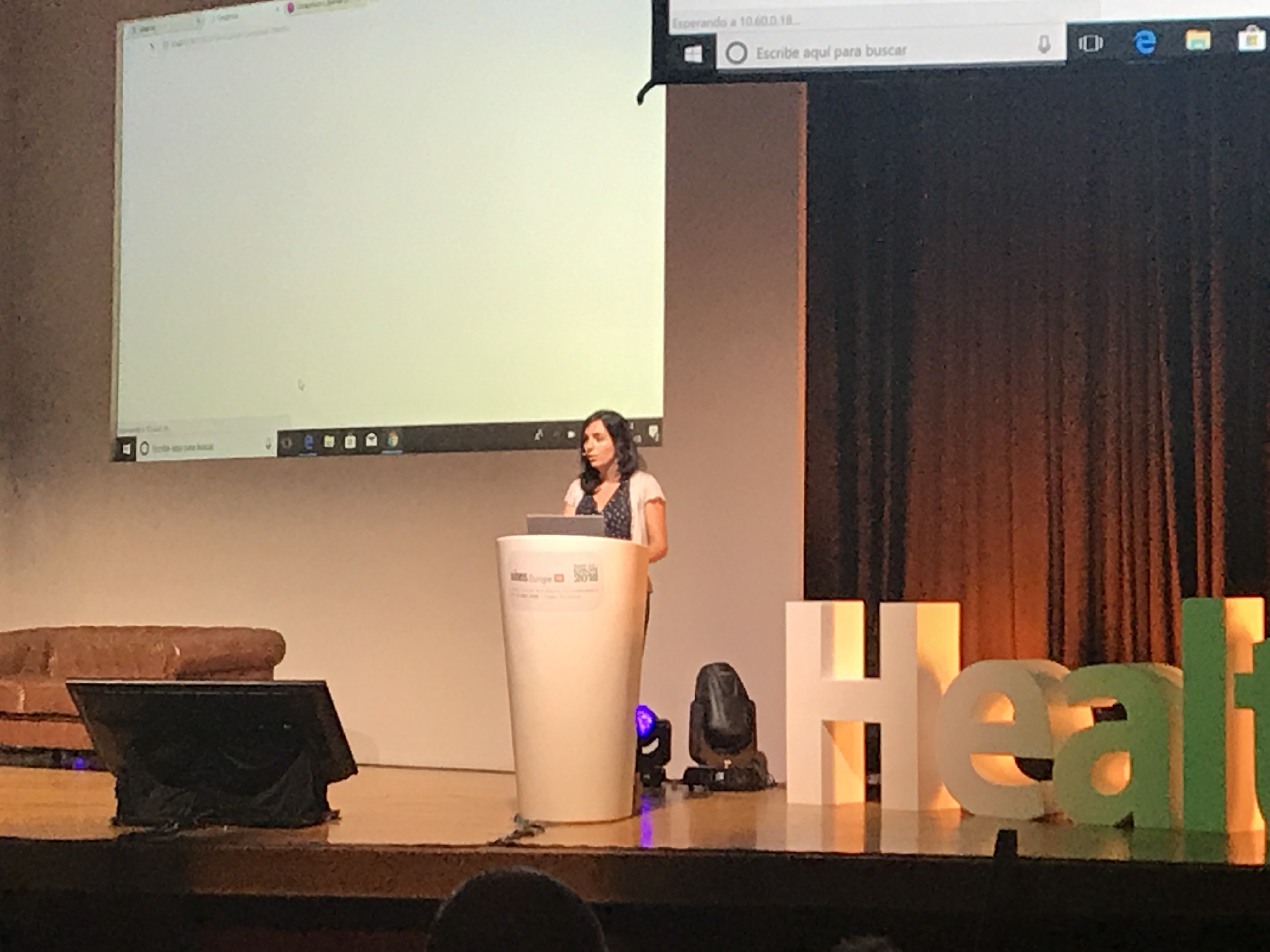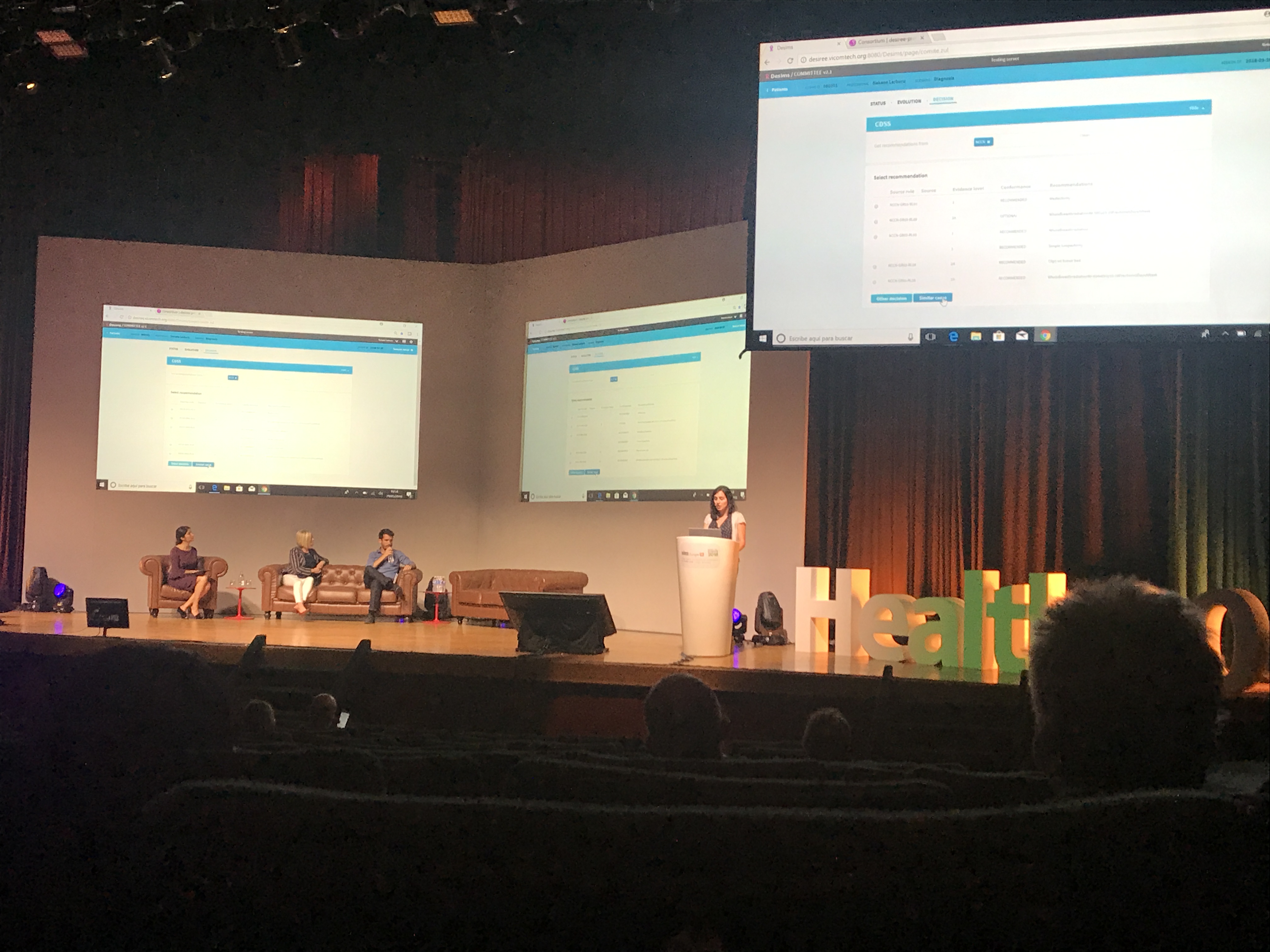 HIMSS Europe and Health 2.0 are collocating the most influential digital health conference of 2018. The HIMSS Europe 18 & Health 2.0 Conference was held on 27 – 29 May in the beautiful coastal Spanish town of Sitges, located just 25 minutes away from Barcelona. The conference included sessions which addressed the whole spectrum of the digital health ecosystem with the aim to reach key audiences in the sector: from hospital CEOs to innovative SMEs and start-ups, as well as CMOs, clinicians and nurses. Conference themes included: digital transformation, cybersecurity, interoperability and data into knowledge.
In addition, the HIMSS Europe 18 & Health 2.0 Conference was supported by the Dutch Ministry of Health, who brought immense added value to the programme. The renowned European Telemedicine Conference (ETC) was also featured in the conference, as well as a high-level C-suite workshop hosted by HIMSS-CHIME International.
WORKING TOGETHER TO ADVANCE DIGITAL HEALTH IN EUROPE
HIMSS Europe is renowned for gathering the most influential hospital CEOs and CIOs with the most important technology providers and industry leaders. Health 2.0 Europe, the leading showcase of cutting-edge innovations transforming health systems, brings together a grassroot community of innovators. Connecting these two worlds, our goal is to step from vision into action: initiating meaningful business conversations; connecting supply and demand and creating marketplaces; accelerating investments and large scale implementations.