Place:
Amsterdam, The Netherlands
8-10 June 2016, Beurs Van Berlage, Amsterdam, The Netherlands. eHealth Week 2016 was organised by the Dutch Ministry of Health as part of the Dutch Presidency of the Council of the European Union, the European Commission and HIMSS Europe. This year's educational programme focused on three main themes:
•    Empowering People
•    Trust & Standards
•    Social Innovation & Transition
DESIREE project was invited and participated with a presentation in the Speakers Corner on 9th June, represented by the Project Coordinator, Dr Ivan Macia.
| PRESENTATION TITLE | SPEAKER | PRESENTATION |
| --- | --- | --- |
| 1. Overview of DESIREE project | Dr. Ivan Macia, head of eHealth and Biomedical Application Department @Vicomtech-IK4, San Sebastian, Spain | |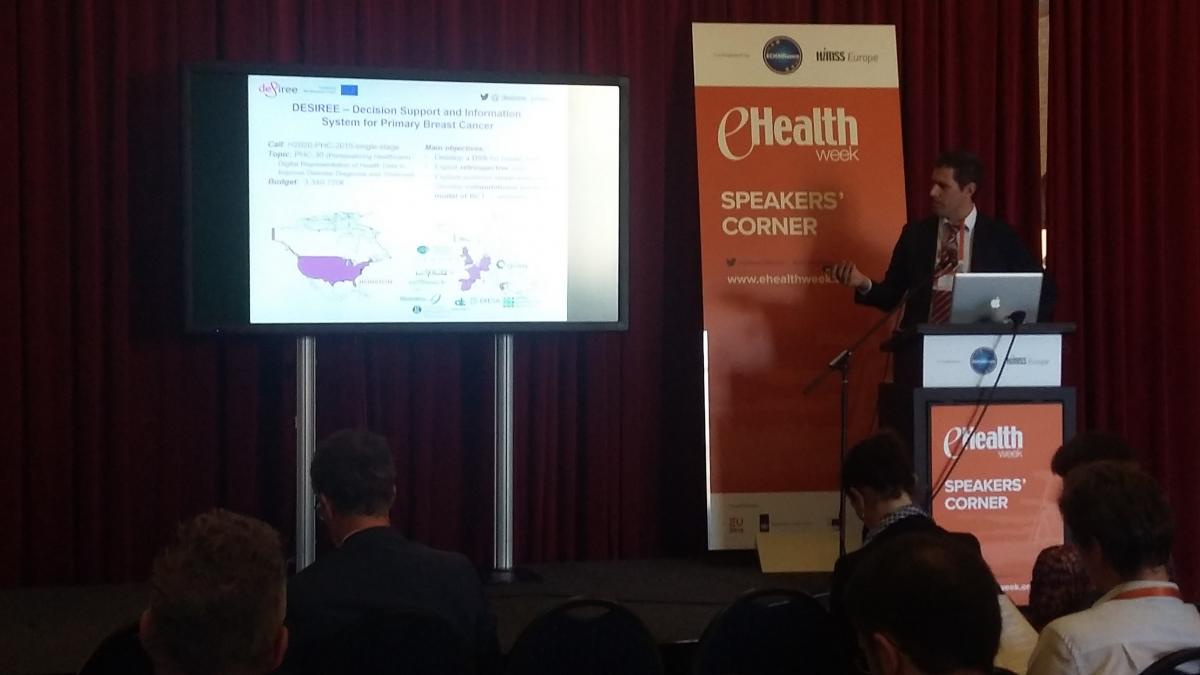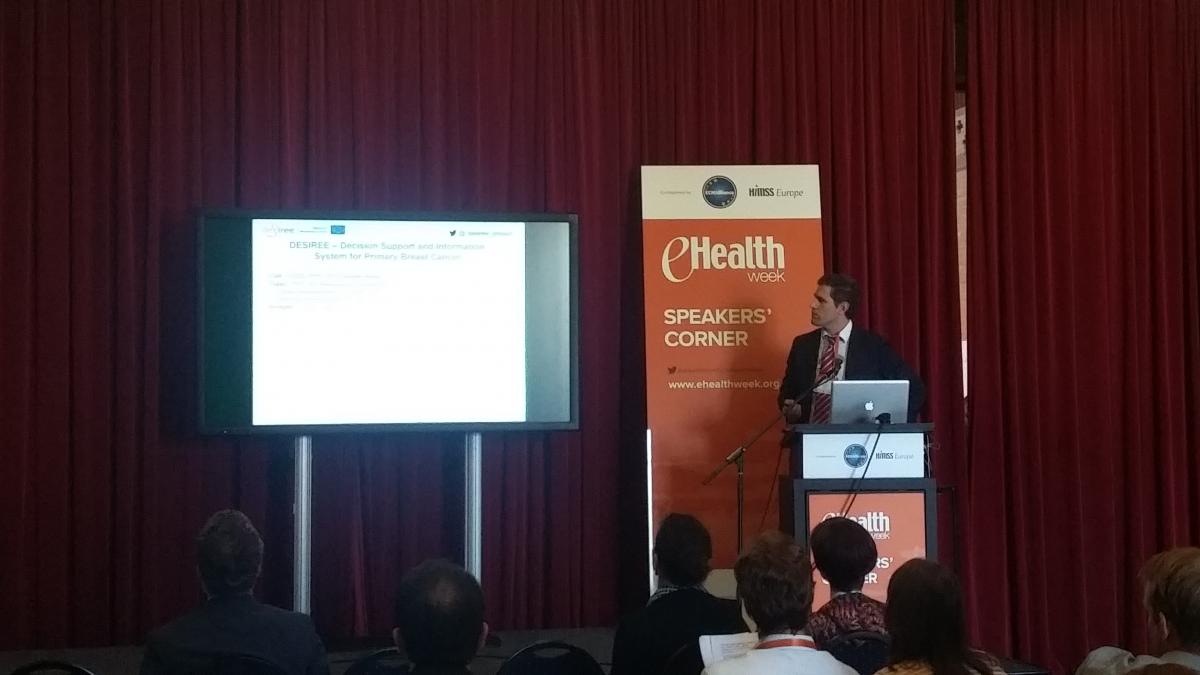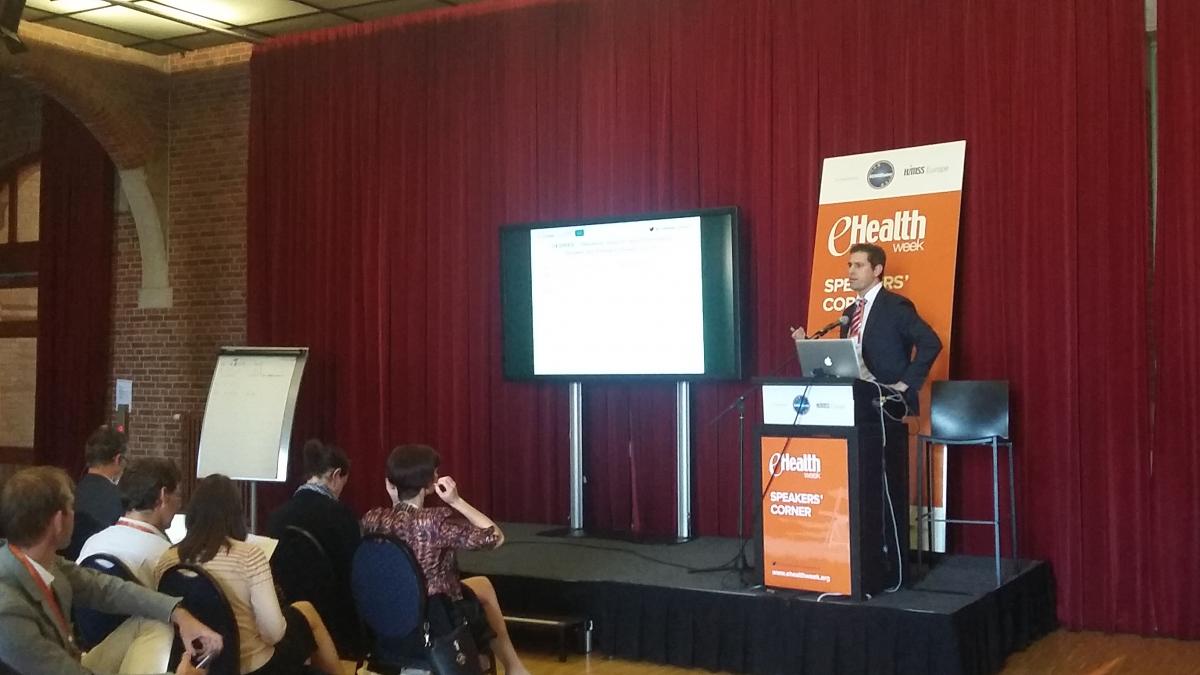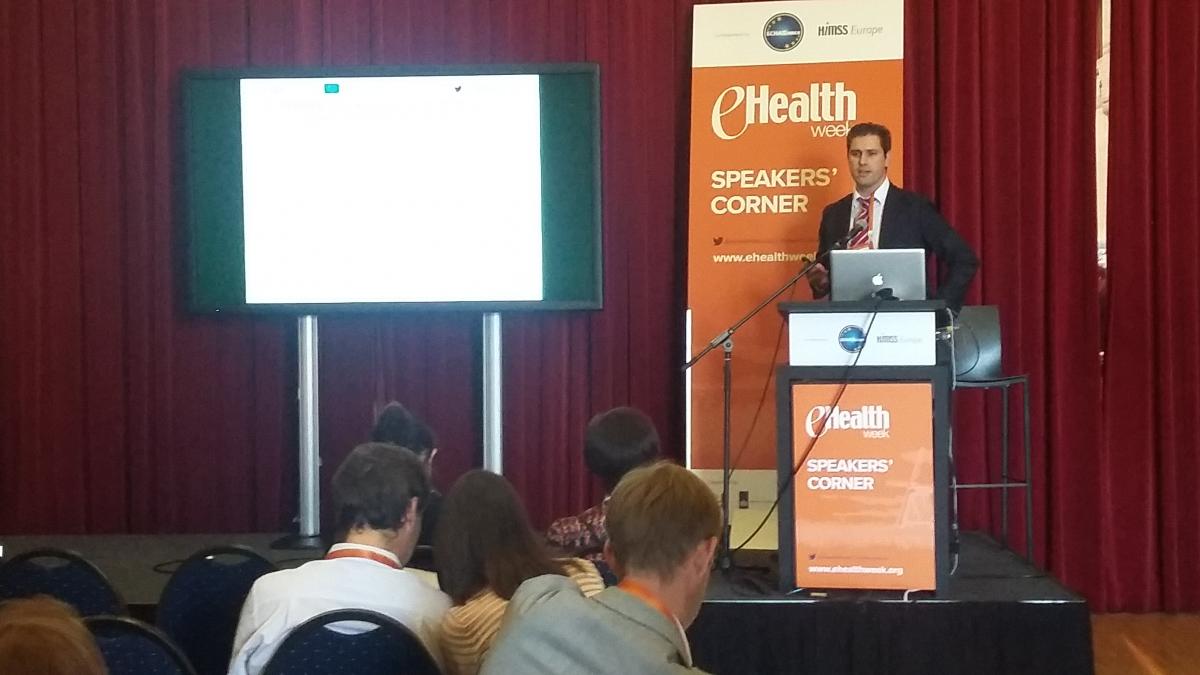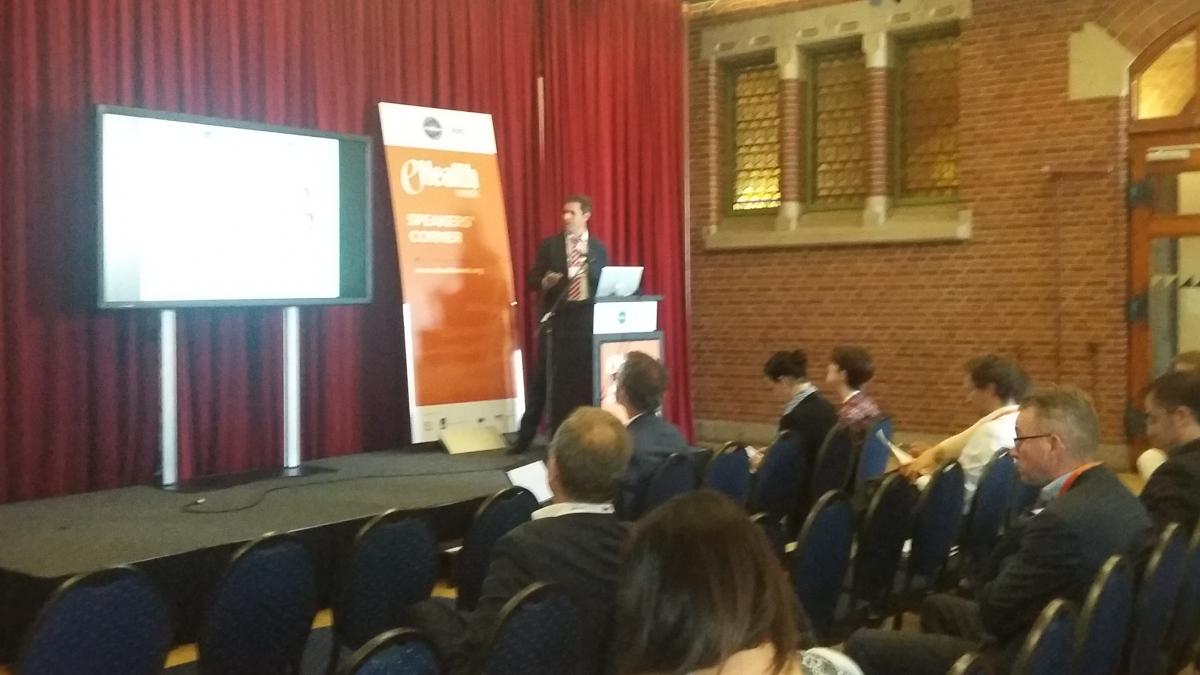 eHealth policies are changing. Until now, policies have mainly focused on institutions and IT systems: today, that focus is shifting and is now being placed on eHealth users. The people who are using eHealth are becoming increasingly involved in the discussion and being placed at the heart of eHealth policy-making.
The Netherlands is one of the most digitally mature countries in Europe and is home to one of the three HIMSS EMRAM Stage 7 hospitals in Europe as well as having eight Stage 6 hospitals: it was an ideal place for the European eHealth Community to come together!
This year's Speakers Corner at eHealth Week was organised jointly by HIMSS Europe and ECH Alliance with the aim to support small companies, SME's and EU funded projects who are not on the main programme and give them the chance to present their ideas, products and solutions to their target audience. The Speakers Corner was an area within the Entrepreneurial Village which featured five minute presentations in which the speakers had the chance to take to the stage. The presentations also tied in to the wider eHealth Week conference themes: Empowering People, Trust and Standards and Social Innovation & Transition.
You may visit the dedicated conference website for further information.