Next DESIREE F2F meeting set for 29-30 January 2018, in Athens. Project Advisory Board expected to participate!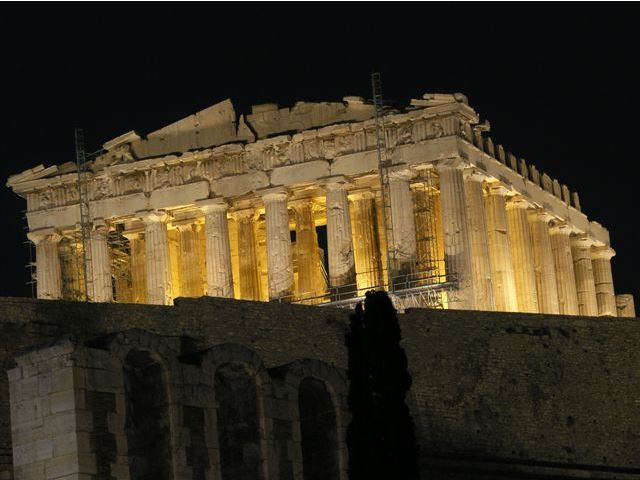 With a very busy agenda, still drafted, on multiple project aspects, the team is preparing for the next F2F meeting, set for 29-30 January 2018. This will be the first meeting of the New Year, but also the first after the recent Project Review, which set the scene for an ambitious second half in the project lifetime!
The place to host this upcoming meeting will be Athens, Greece. Medical Innovation and Technology is now taking over the local organizer & facilitator role, hoping that the team will make the most of the city's ancient spirit to gain inspiration, insight, wisdom and enthusiasm!
A significant part of the two days will be split in parallel sessions, as this setting has been proven useful in previous meetings. The sub-teams working for the different Workpackages will meet in parallel to discuss their progress and topics. On the other hand, common sessions are planned for those topics that require collaborative attendance.
Another meeting highlight is expected to be the attendance of the Project Advisory Board members. They are all invited to join in order to follow in detail the project evolution, but also to provide their critical feedback, advice and guidance on several aspects, at a time where tangible, concrete project results are available.
Moreover, the team is working for the organization of a dissemination activity in Athens, as the first in a series of more targeted events to specific audiences of interest. With the key objective to present and explain the project impact for the ultimate beneficiary who is the breast cancer patient, this first event is addressed to patients via their patient associations. The workshop objective is to showcase how advanced decision-support systems like DESIREE contribute towards patient empowerment by providing case based evidence, extensive patient data, novel visualization techniques and predictive modelling. How this is viewed from a patient perspective, needs that are addressed, issues that are raised (e.g. patient data gathering & sharing), psychological impact. And why, at the end of the day, it makes sense to continue funding and encouraging similar initiatives from the EU side / what is the vision behind it.
Date:
Thursday, December 14, 2017